8/29 Fall Kickoff: Family Fun Night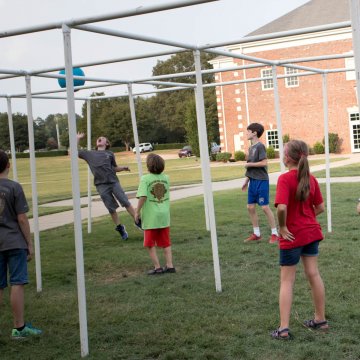 Join us on Monday, August 29, 2022 as we kickoff our ministry year. We will meet in the Courtyard of The Shepherd's Church at 6:30 PM for hot dogs, games, and information about Troop NC-613 and Shepherd's Girls.
We encourage you to let us know you are coming through our Visit System.
We will start the evening with a light dinner at 6:30 PM. Around 7 PM, we will have informational presentations about both ministries, our various levels, and other items of interest. Leaders will be available to answer questions about all aspects of the ministries. Throughout the night, there will be field games and activities for the youth.
We plan to conclude the evening with an exhibition competition amongst patrols of our older members. If you have questions about the event, please contact us at .